Equalizzazione RIAA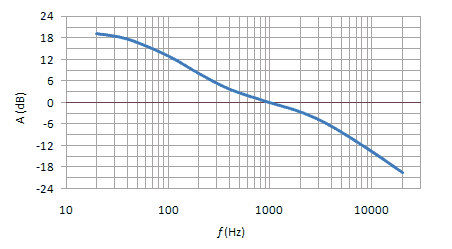 Equalizzazione RIAA
L'equalizzazione RIAA, necessaria alla corretta riproduzione dei dischi in vinile, può essere realizzata attraverso un amplificatore operazionale in configurazione non-invertente impiegando una rete RIAA in retroazione. Di seguito viene illustrata la procedura per il dimensionamento di un preamplificatore fonografico RIAA per testine MM.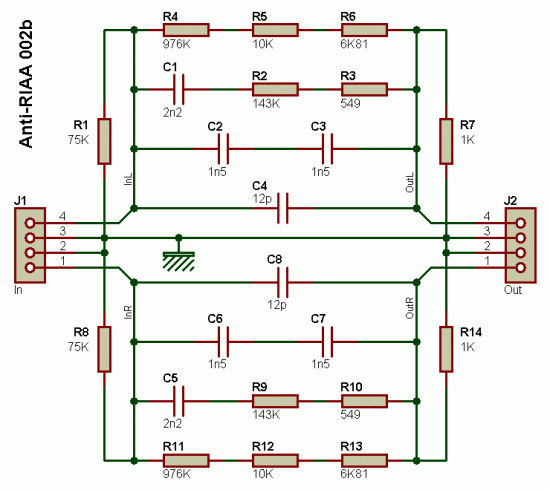 RIAA Curve
LP's are engraved with reduced bass levels and increased treble levels…..
Many amplifiers have phono inputs for connecting record players to the amplifier. Phono input is designed to take a up to few millivolt signal from phono pickup and amplify it……
You'd think there would be nothing left to say. Everything you need to know about RIAA networks has
already been published…..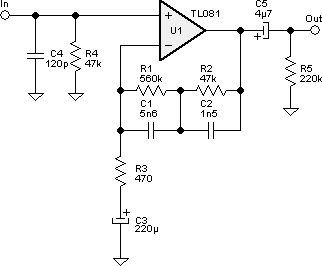 Il preamplificatore T-Phonum MKII è un preamplificatore RIAA ad elevate prestazioni concepito sia per testine a magnete mobile (MM) che a bobina mobile (MC), nato dalla revisione del T-Phonum del quale mantiene gli stessi principi di progetto.
L'equalizzazione RIAA
Il segnale fonico registrato su vinile interessa frequenze che spaziano tra 20Hz e 20KHz……
The Recording Industry Association of America (RIAA) is a trade organization that represents……..
Le correcteur RIAA inverse dont il est question ici permet de raccorder une sortie de type Aux (niveau ligne) sur une entrée Phono (faible niveau et avec correction RIAA). Ce montage assure le double rôle d'adaptation de niveau et de correction "Anti-RIAA"………
Equalizzazione RIAA schema attivo grafico errore