Gato Audio DIA-250 Integrated Amp/DAC

L' audio DIA -250 è l'Amplificatore Integrato Gato, è stato progettato e costruito con gli ingressi digitali, per combinare tecnologia……….
The Gato Audio DIA-250 Integrated Amplifier with digital inputs is designed and built to a vision of combining technology, power, sonic performance, connectivity, versatility, stunning looks and compact design…….
English Version


Come raffigurare la "Musica" per mezzo di pennelli e colori.
L'Arte, intesa come estro creativo che fa emergere le emozioni che sono in noi, molto spesso prende strade impreviste.
Sabrina ci evoca le sensazioni che la musica è capace di produrre, non con gli strumenti, ma con i pennelli.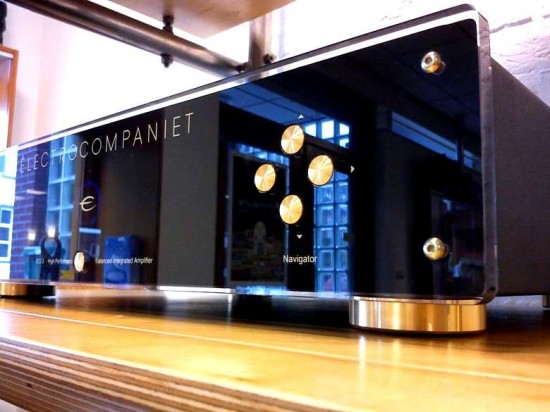 Autore: Andio Morotti

Titolo: Electrocompaniet Eci 3 – Amplificatore Integrato

È  un integrato di alto rango con un'impostazione di suono e di utilizzo di quelle che sono massimamente apprezzate dagli audiofili più esperti……… Leggi tutto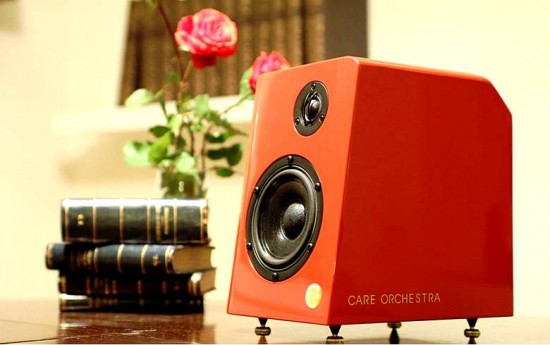 Autore: Bruno Fazzini e Massimo Piantini


Titolo: Care Orchestra – Celestial Rose

La Care Orchestra è un'azienda italiana che costruisce diffusori di alto livello qualitativo; pertanto, ci sembra assolutamente appropriato definire questa azienda come "sartoria acustica italiana "………

English version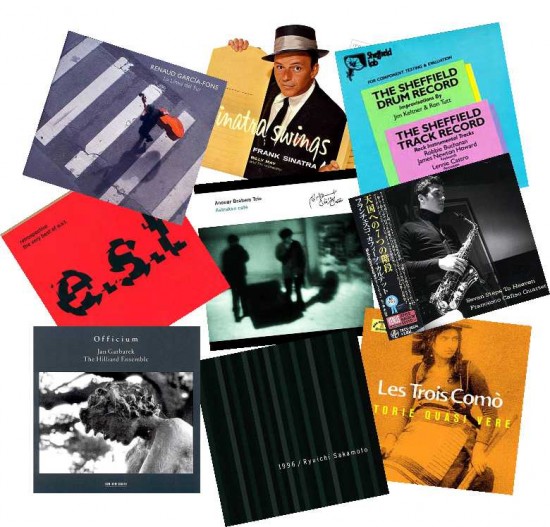 Il software usato dalla Redazione
Anche il miglior sistema audio al mondo non può suonare bene se non viene nutrito con software audio di alta qualità.
Perchè usiamo questo software.
Notizie, e link per ascoltare brani.

English Version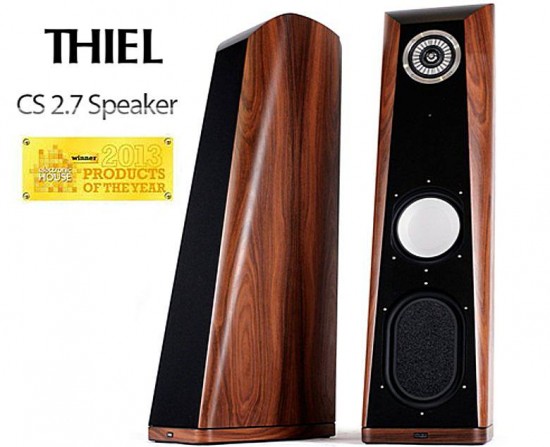 Autore: Bruno Fazzini e Massimo Piantini
Thiel 2.7
Siamo nella sala prove della Vintage Hi Fi Review presso Sophos Hi End e presentiamo in anteprima dei nuovi diffusori Thiel appena arrivati in Italia, si tratta del modello CS 2.7 che sostituiscono le precedenti CS 2.4. Esteticamente e nel progetto ricordano le sorelle maggiori CS 3.7 di superiori dimensioni e costo.

English version
Vedi articolo su – See more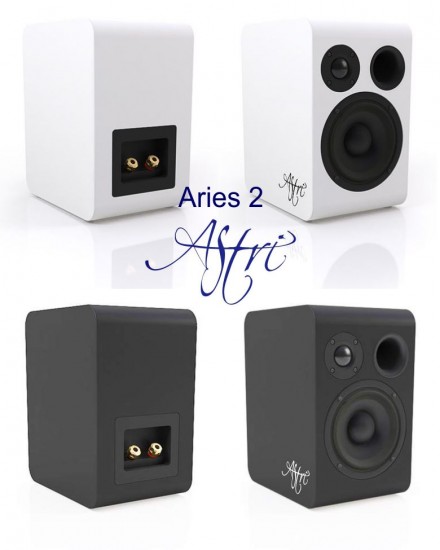 Autore: Bruno Fazzini e Massimo Piantini


Astri Audio – Aries A2

Le Aries A2 sono diffusori bookshelf nel vero senso del termine ed hanno una particolare concezione: sono progettati per lavorare poggiati su un piano o all'interno di una libreria……….

English version
Vedi articolo su – See more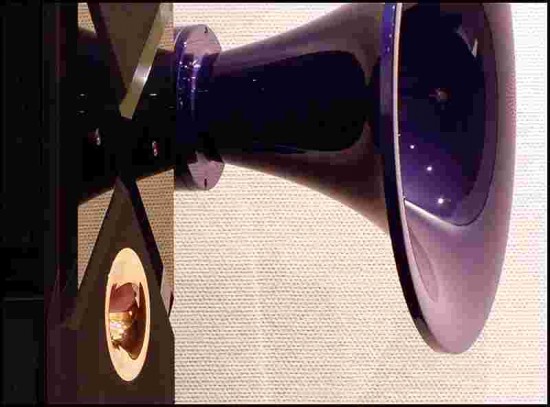 Titolo: Acapella Campanile MK III
Diffusori tedeschi di riferimento ad alta efficienza; viene unita la tecnologia a tromba con quella tradizionale dei woofer dinamici inserit........  

Despite its Italian name, the Acapella Campanile is in fact a German quality product, from the steel city of Duisburg.....
A Review by
Mikko Mattila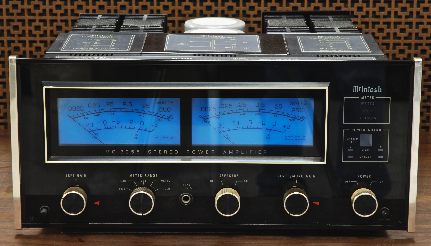 Titolo: McIntosh 2255
Storico finale del 1982 a stato solido del prestigioso marchio americano, che eroga circa 250 watt per canale con ............

Stereo power amplifier which put original creativity for a mac to materialize more certainly the policy "it is longer in a better sound."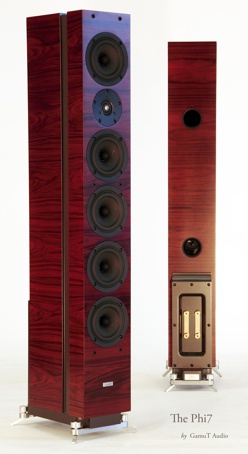 Titolo: Gamut modello PHI 7
La scelta delle GamuT è il frutto di un percorso orientato a capire quale tipo di suono fosse idoneo a far vibrare le corde della mia sensibilità musicale........

Using all the knowledge gained during the development of the GamuT L-series, the Phi7 will amaze you with its dynami.............
   Video
MUSIC FROM WAGNER'S " MASTERSINGERS " . THE FILM IS " TWO SISTERS FROM BOSTON " Invia i tuoi video preferiti e saranno disponibile per tutti gli appassionati. MUSIC FROM WAGNER'S " MASTERSINGERS " . THE FILM IS " TWO SISTERS FROM BOSTON…
video
MUSIC FROM WAGNER'S " MASTERSINGERS " . THE FILM IS " TWO SISTERS FROM BOSTON " Invia i tuoi video preferiti e saranno disponibile per tutti gli appassionati. MUSIC FROM WAGNER'S " MASTERSINGERS " . THE FILM IS " TWO SISTERS FROM BOSTON…
video
Paco de Lucia ci ha lasciati Autore: Bruno Fazzini  Tre sedie vuote su un palcoscenico buio che si illumina mano a mano che tre fra i migliori chitarristi al mondo entrano in scena. Si tratta di John Mc Laughlin, Al di Meola e Paco de Lucia. …
BUDDY RICH IMPOSSIBLE DRUM SOLO *HQ* Invia i tuoi video preferiti e saranno disponibile per tutti gli appassionati. Send your favorite videos and will be available for all fans. INVIA I TUOI VIDEO PREFERITI E SARANNO DISPONIBILE…
video
Autore: Andio Morotti Titolo: Electrocompaniet Eci 3 - Amplificatore Integrato È  un integrato di alto rango con un'impostazione di suono e di utilizzo di quelle che sono massimamente apprezzate dagli audiofili più esperti......... Leggi tutto Vedi articolo…

Titolo: Ludovico e Caterina, preludio d'estate Autore: Barbara Pasqualini In un grigio pomeriggio autunnale, sotto un vento sferzante, una figura di donna, avvolta in un impermeabile scuro, stava percorrendo a passo lesto il viale alberato tappezzato…