JBL L 300 Summit
JBL L300 CROSSOVER NETWORK MODIFICATION
by Nelson Pass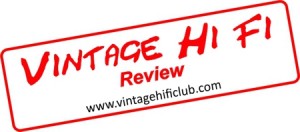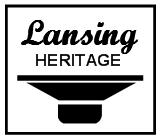 JBL L 300 Summit
Quotazioni:  Eur 2000 / 3000 (a secondo condizioni)  (list  eur 600)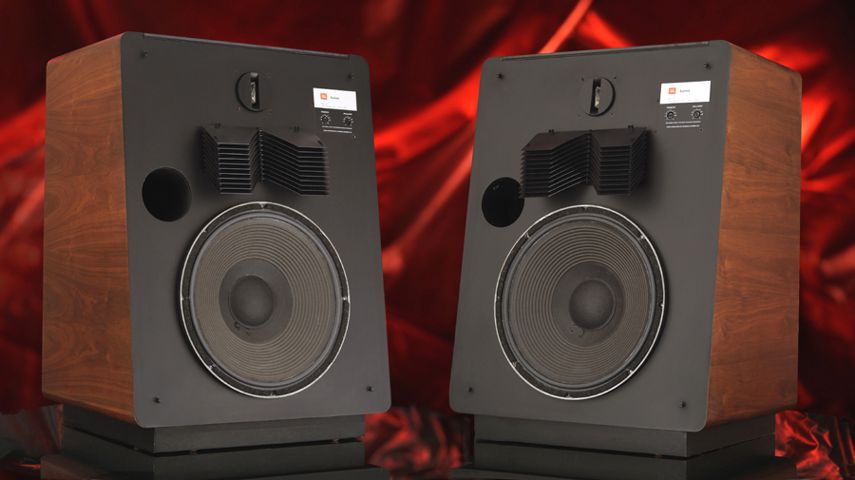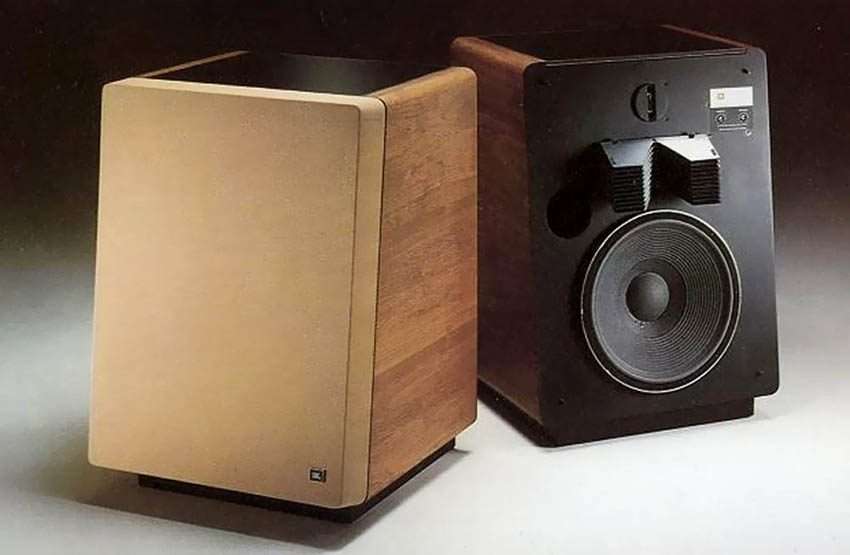 http://www.firstwatt.com/pdf/art_l300.pdf
JBL L300 CROSSOVER NETWORK MODIFICATION
by Nelson Pass
Introduction
JBL L 300 Summit . Since I first encountered them in the mid '70's I have always admired the JBL L300 Summit
loudspeakers. I have always thought these were some of the most attractive loudspeakers
ever made, and I recalled that they sounded as good as they looked. I couldn't afford them
when they were new – but here we are 35 years later, and you can get used ones for roughly
the same price. Inflation being what it is, I find I can afford them now.
Gotta Have 'Em…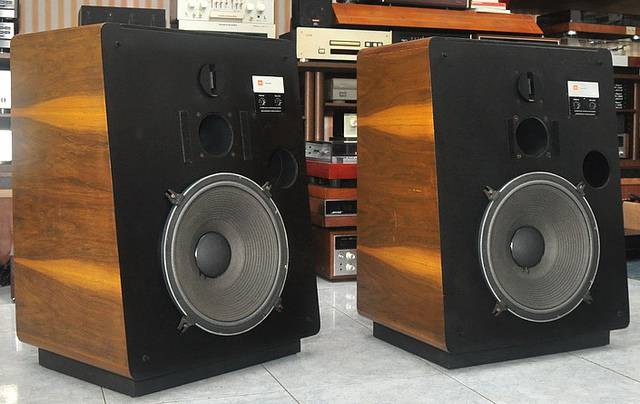 http://listeninn.com/Website/Used-Speakers/JBL-Summit-L300-Info.htm
Description :
Similar to Avangarde Uno in design, this version of the JBL Summit L300 uses the same JBL drivers(136A, LE85, 077) as in the boxed version. The JBL Summit L300 is the home entertainment version of the 4333 studio monitor, and also one of the most successful loudspeaker designs JBL has produced for the recording industry. The JBL Summit L300 are impeccably styled,……….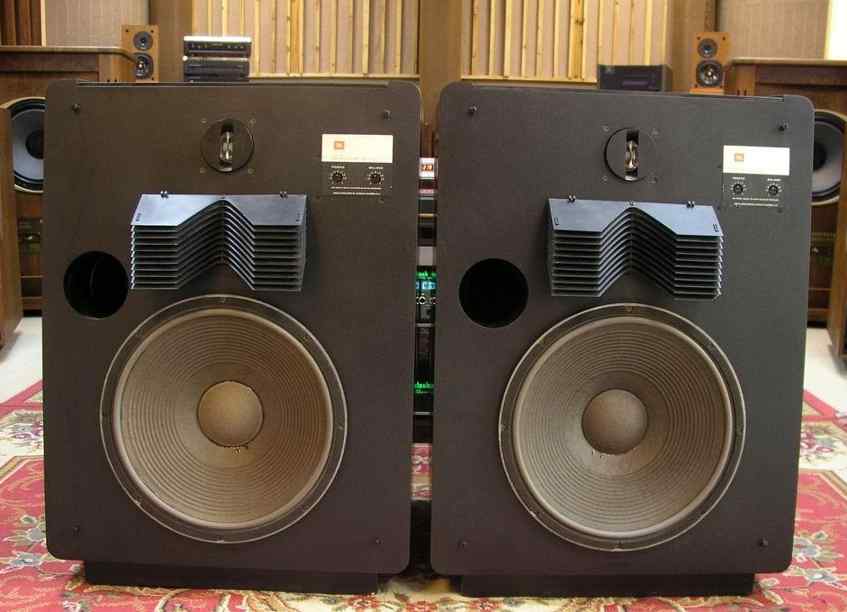 Loudspeakers Specifications :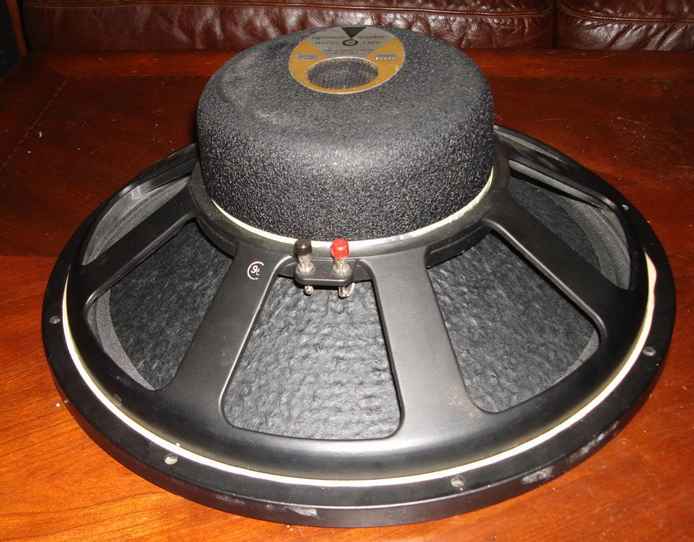 Low Frequency Loudspeaker
Nominal Diameter……………………..15inches 38cm
Voice Coil………………………………..4 inch (10.2cm) edgewound copper ribbon
Magnetic Assembly Weight…………12 pounds, 5.4kg
Flux Density…………………………….12,000 gauss
Sensitivity………………………………..44dB SBL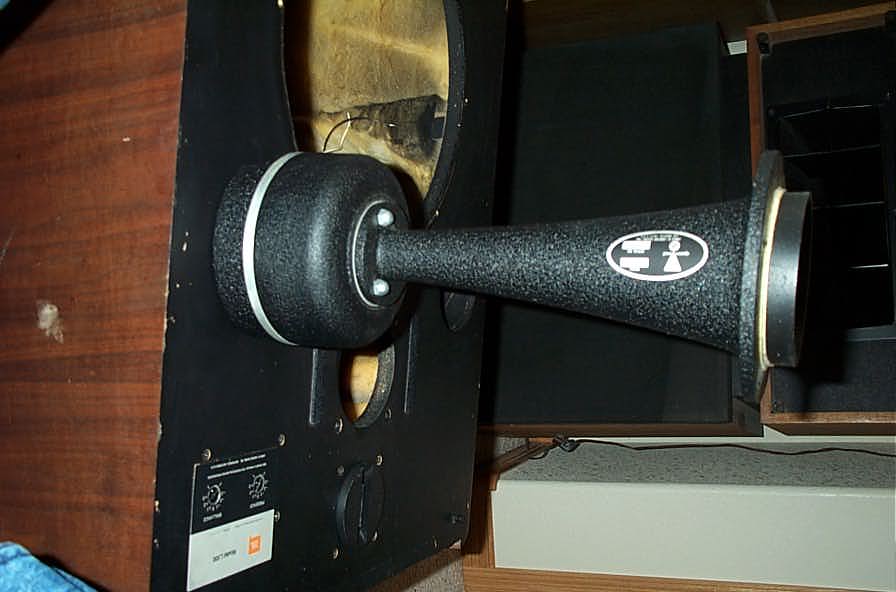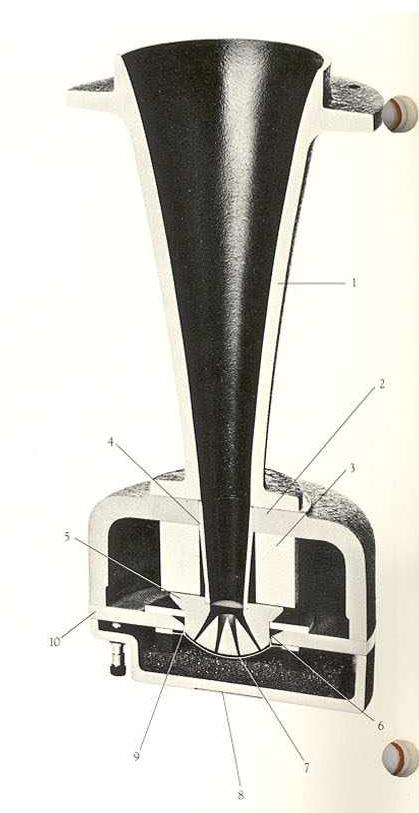 Midrange Compression Driver
Throat Diameter…………………………1 inch 2.5cm
Dispersion………………………………..120 degrees horizontal, 40 degrees vertical
Voice Coil………………………………..1&3/4 inch (4.4cm) edgewound aluminium ribbon
Magnetic Assembly Weight………….10 pounds, 4.5kg
Flux Density……………………………..19,000 gauss
Sensitivity…………………………………59dB SBL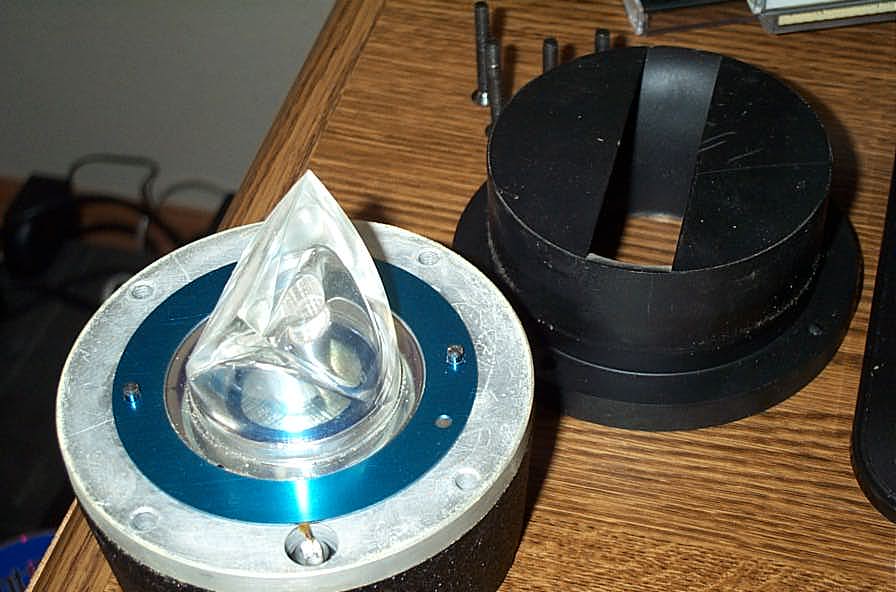 Ultra-High Frequency Transducer
Horn Mouth……………………………….7.9 x 1.8 cm
Dispersion………………………………..130 degrees horizontal, 40 degrees vertical at 15kHz
………………………………..110 degrees horizontal, 40 degrees vertical at 20kHz
Voice Coil…………………………………1&3/4 inch (4.4cm) edgewound aluminium ribbon
Magnetic Assembly Weight…………..3&1/4 pounds, 1.5kg
Flux Density……………………………..16,500 gauss
Sensitivity…………………………………56dB SBL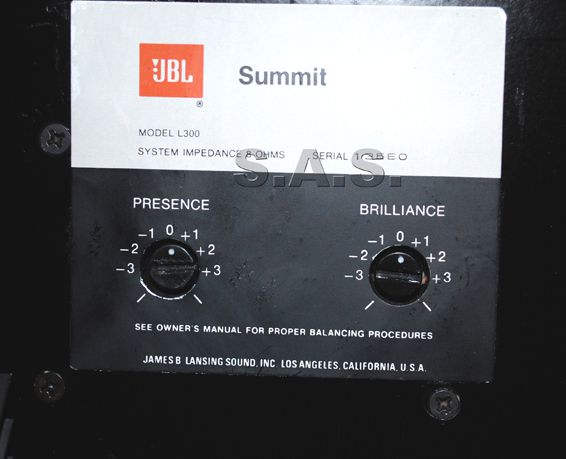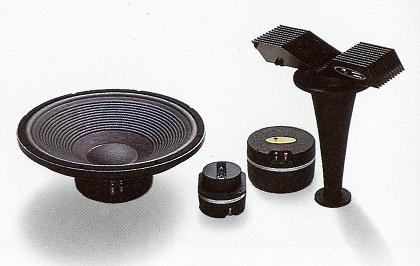 General Specifications
Power Capacity………………………….150 Watts continuous program
Nominal Impedance……………………..8 ohms
Crossover Frequencies…………………800 and 8500 Hz
System Sensitivity………………………1 Watt input produces 80dB sound pressure level
………………………Note: 75-80dB is a comfortable listening level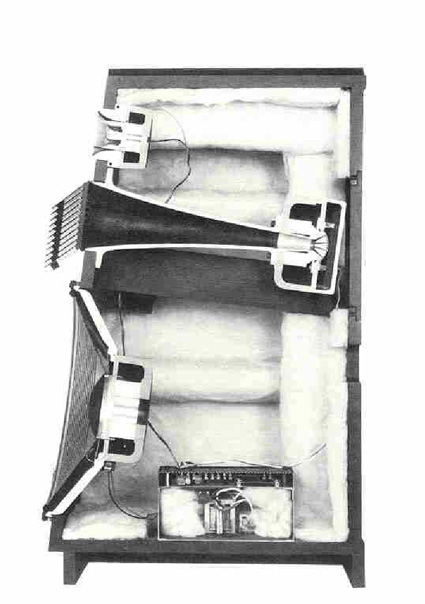 Description: Audio speaker
Dimensions: L: 0,58 m W: 0,58 m H: 0,81 m
Weight: 66 kg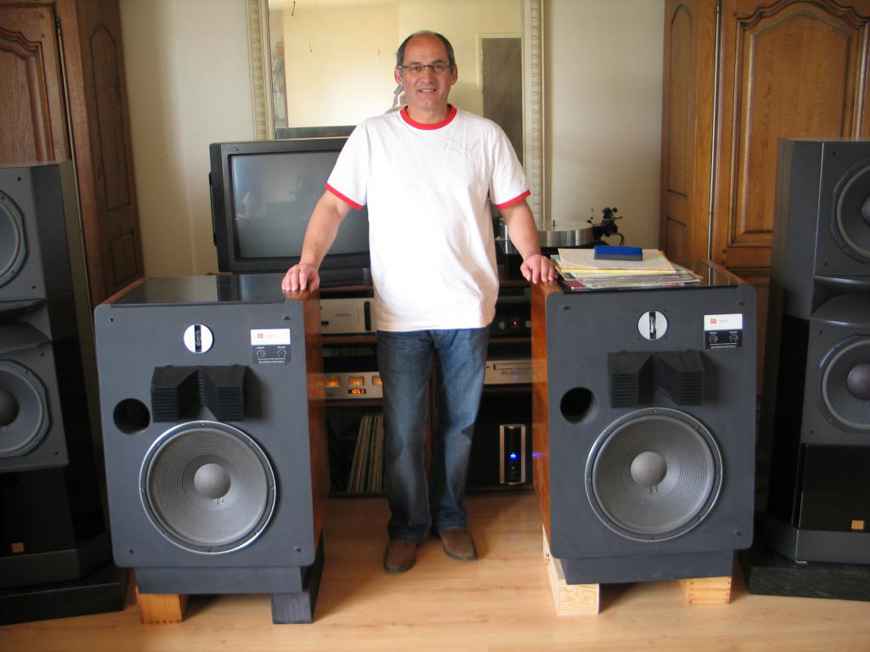 VIDEO