System 3 – Harman Kardon + Polk Audio + Thorens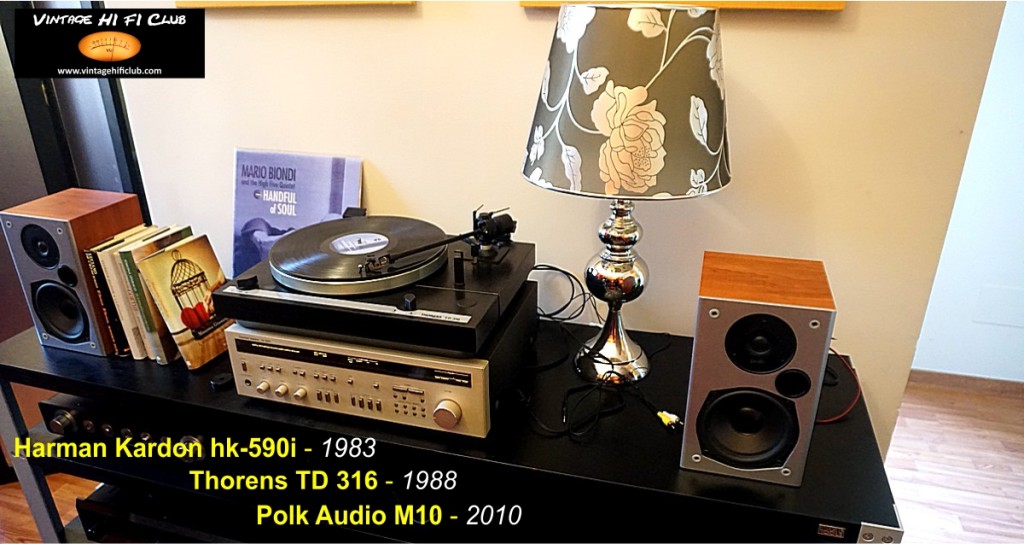 Elettronica: Harman Kardon hk 590i      Diffusori: Polk Audio M 10      Giradischi: Thorens TD 316  
System 3 – Harman Kardon hk 590i + Polk Audio + Thorens
Elettronica: Harman Kardon hk 590i – anno 1983
Diffusori: Polk Audio M 10 – anno 2010
Giradischi: Thorens TD 316 – anno 1988
Prezzo Eur:

980

 (compreso i cavi di collegamento)
email: sophoshiend@gmail.com
Bruno Fazzini – tel. + 39 347  1402138
Il video di presentazione e "ascolto"
Descrizione:
Come suonano e perché abbiamo scelto questi componenti.
Un sistema audio ben suonante, in parte "vintage" e in parte "moderno".
Il risultato è un suono aperto, concreto e musicale, ma dal costo contenuto, alla portata di tutte le tasche.
Il System 3 è adatto sia all'ascolto della musica, sia all' Audio/Video.
Collegato al televisore di casa, darà vita al "Centro di Intrattenimento Domestico" per il divertimento di tutta la famiglia.
Description:
How is their sound, and why we have chosen these components.
 An audio system that sounds good, partly "vintage" and partly "modern".
A great sounding audio system, some "vintage" and partly "modern".
The result is an open sound, concrete and music, but the cost, affordable for all budgets.
System 3 is suitable both for listening to music and for Audio/video.
Connected to the TV in your home, it will form the "Home Entertainment Center" fun for the family
Nel video
Nel video è possibile ascoltare sia il suono generato dal sintonizzatore interno, sia dalla sorgenti esterne (lettori digitali e giradischi)
L'ascolto evidenzia  suono dettagliato, trasparente e musicale.
Questa conferma la nostra convinzioni che "Il buon suono , non è ne' vintage ne' moderno, è solo BUONO"
Buon ascolto.
In the video
In the video you can hear both the sound generated by the internal tuner and the external sources (digital players and turntables)
Listening highlights detailed, transparent and musical sound.
This confirms our belief that "Good sound, neither vintage nor modern, is just GOOD"
Enjoy the music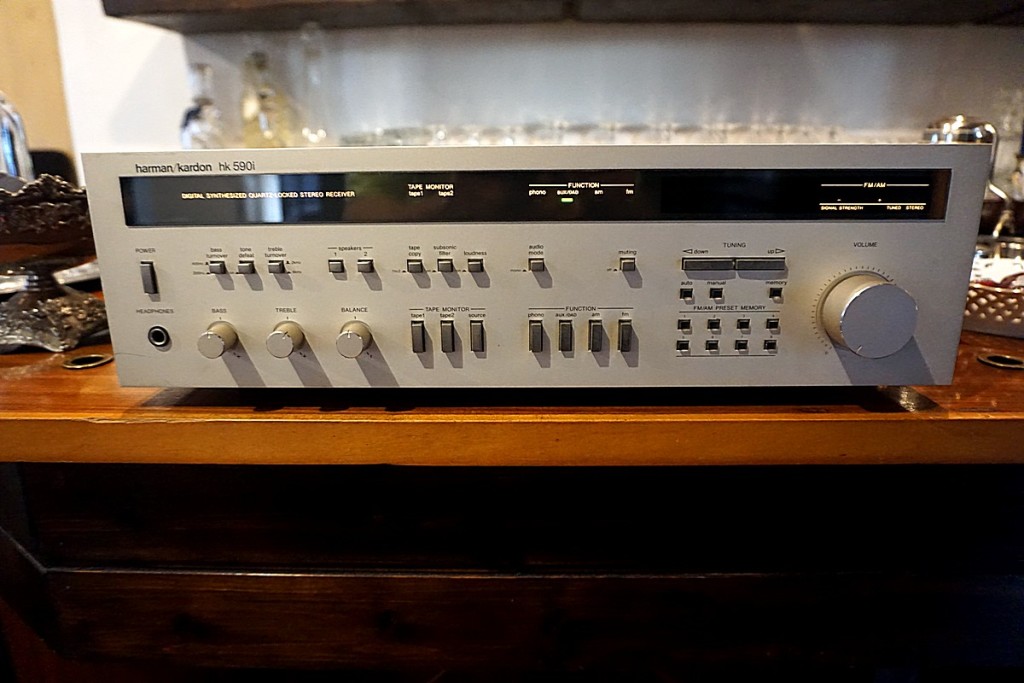 Harman Kardon hk 590i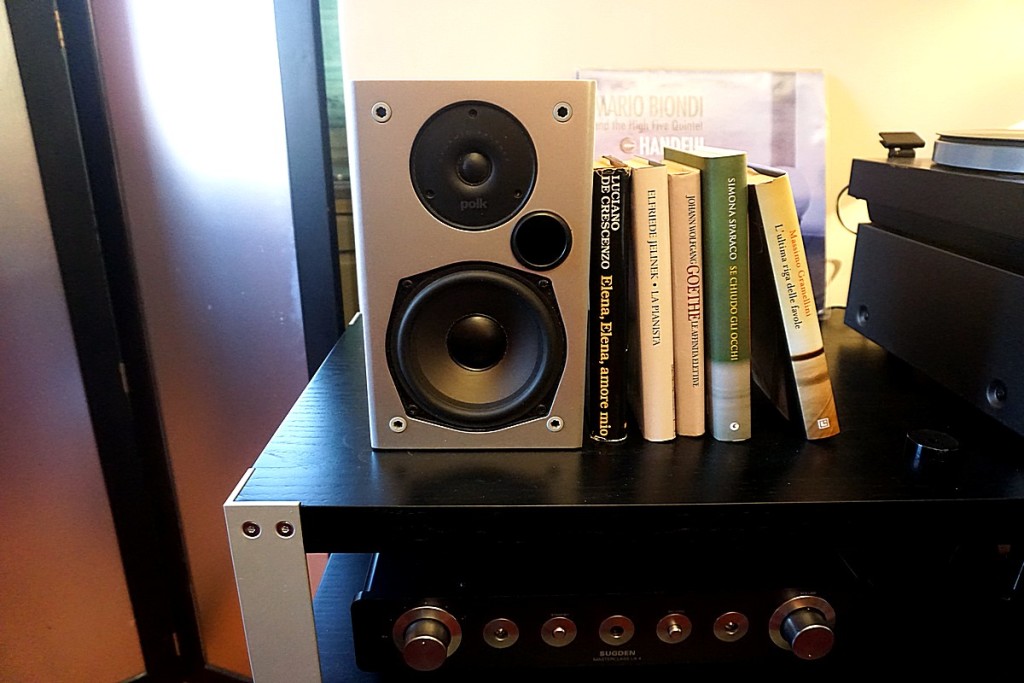 Polk Audio M10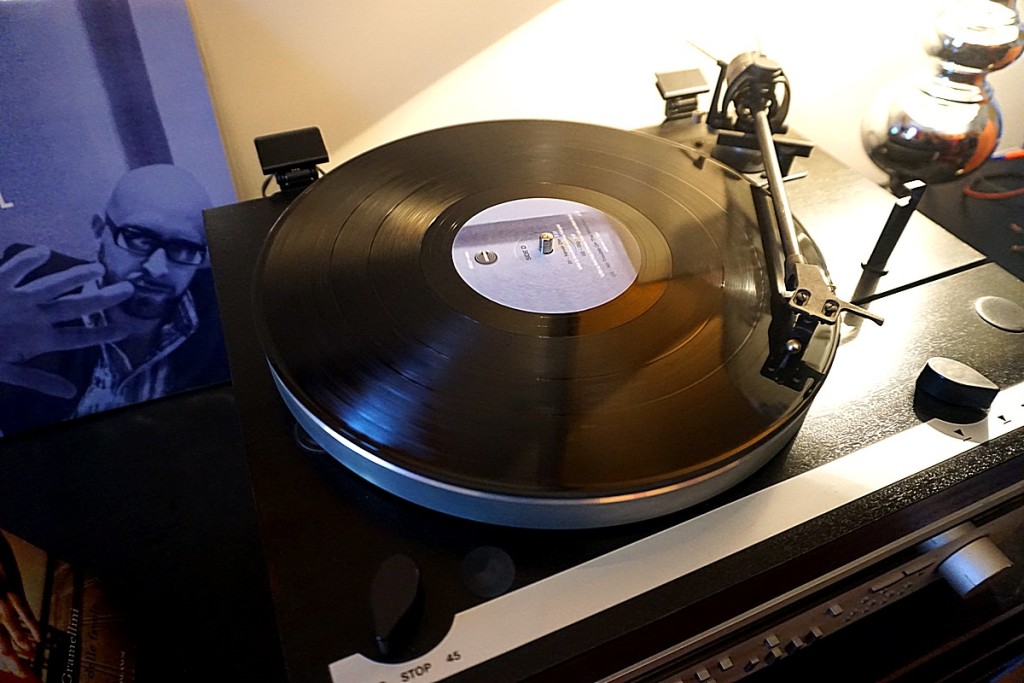 Thorens TD 316
Per ascolto o contatti:
email: sophoshiend@gmail.com
Bruno Fazzini – tel. + 39 347  1402138

Harman Kardon hk 590i

Polk Audio M10

Polk Audio M10
Vuoi VENDERE
il tuoi componenti VINTAGE e non?
Porta o invia  i tuoi oggetti a
Sophos HI-END
e ti assisteremo nella vendita.
Perché è conveniente vendere attraverso Sophos Hi-End e il Vintage HiFI Club
I tuoi componenti, verranno presentati sui "social network" sia come oggetti singoli, sia inseriti in un sistema hi.fi. per valorizzarne le caratteristiche.
I tuoi oggetti avranno il supporto di un negozio specializzato sull'Hi.End, con una lunga esperienza.
Saranno a disposizione in qualunque momento per l'ascolto, in sistemi HiFi di pregio, sotto la guida di Bruno Fazzini, esperto operatore e giornalista di lunga militanza.
Sophos Hi-End si trova a Viterbo, città facilmente raggiungibile sia dal sud che dal centro Italia. Tutti gli altri italiani saranno facilmente raggiungibili via corriere espresso.
Raccontaci la tua esperienza con il Componenti del System 3, e la inseriremo sui commenti della pagina
Link utili
Le esperienze degli appassionati con i Componenti del System 3
---