Pro-Ject – Phono Box RS – Pre Phono – Elettroniche Altre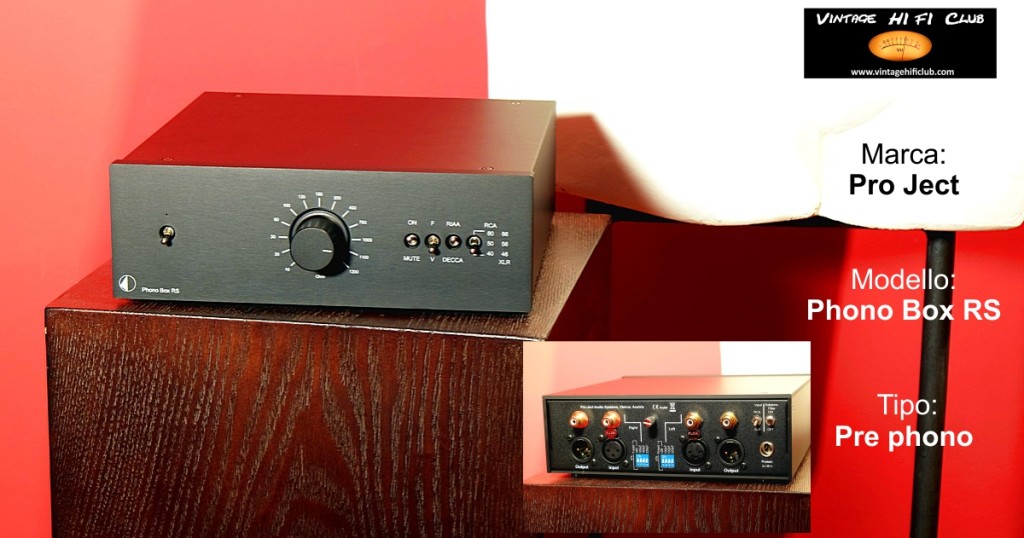 Marca: Pro-Ject                       Modello: Phono Box RS              Tipo: Pre Phono
Elettroniche Altre – Pro-Ject – Phono Box RS – Pre Phono
Condizioni(1-5): 5
Prezzo Eur: 400
Anno Produzione: 2016
Descrizione:
Pre phono MM-MC.
True dual mono design
Balanced XLR & unbalanced RCA In & Outputs
Fully passive RIAA & DECCA equalisation
Unique continously variable input impedance loading,
matches every cartridge (adjustment even while playing)
RCA & XLR In & Out
Superior low noise / low distortion
Classy & elegant dip switches
DC power supply (< 1 watt standby power)
Metal casing protects against vibration and interference
Faceplate silver or black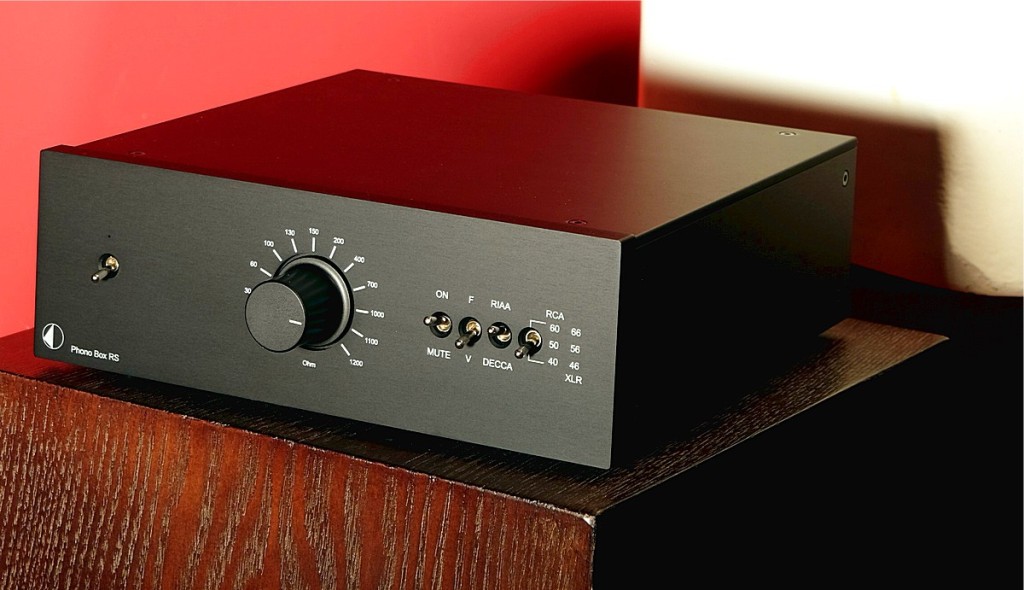 Frontale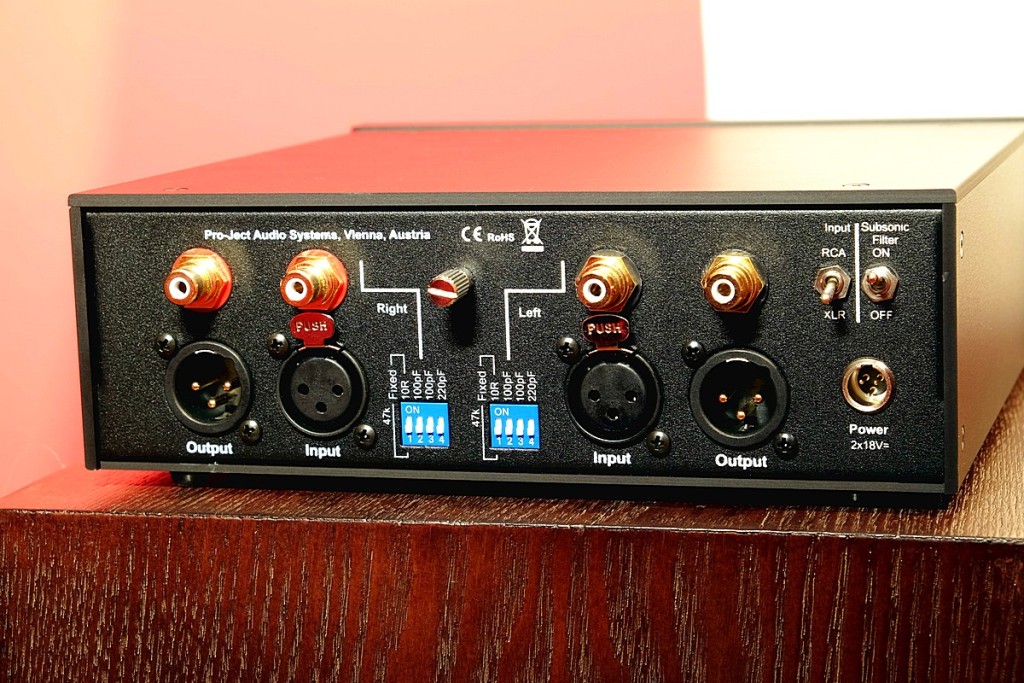 Posteriore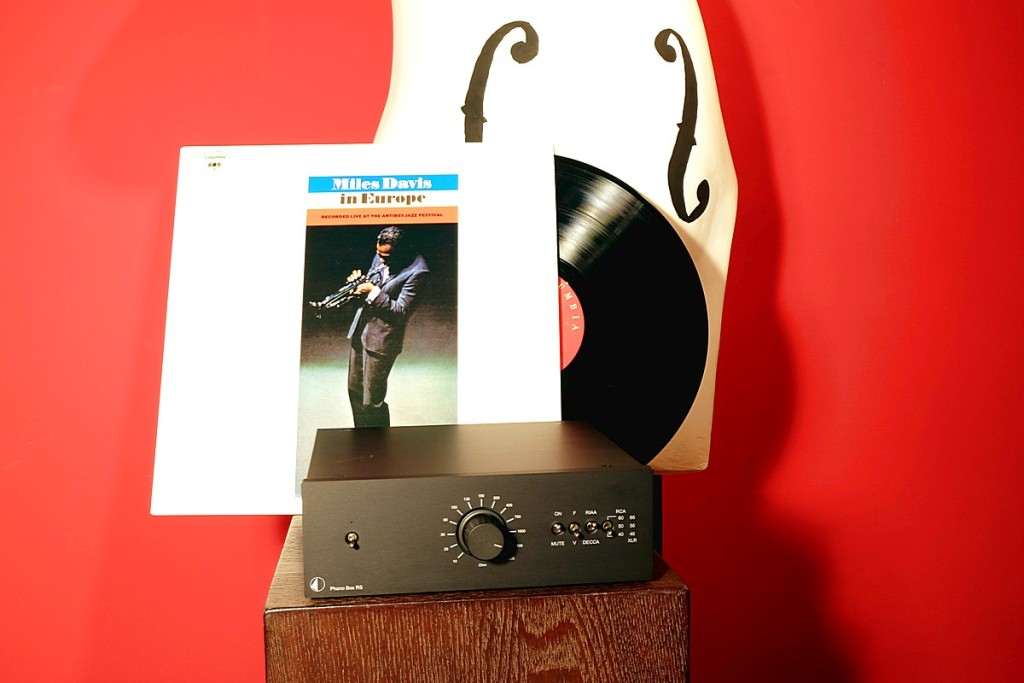 Per ascolto o contatti:
email: sophoshiend@gmail.com
Bruno Fazzini – tel. + 39 347  1402138
Video:
Review
Pre Phono Pro-Ject Phono Box RS
Michael Fremer  |  23 marzo 2016
You might be skeptical about electronics products from a company best known for its mechanical ones but Pro-Ject's extensive Box-Design electronics series has gotten rave reviews over the past few years. The company has assembled a skilled electronics team to design and build a full electronics line in both the analog and digital domains.
Read more…
https://www.analogplanet.com/content/pro-ject%E2%80%99s-mmmc-phono-box-rs-chronic-overachiever
– Stephen Mejias – Jan 15, 2013
"In look and feel, Pro-Ject's Boxes sort of resemble miniaturized versions of traditional high-end components – in particular, the chassis and displays of the Box amps recall classic Audio Research designs. Very cute, very cool."
"How do they sound? Surprisingly big, bold, and thoroughly enjoyable…"
Vuoi VENDERE
il tuoi componenti VINTAGE e non?
Porta o invia  i tuoi oggetti a
Sophos HI-END
e ti assisteremo nella vendita.
Perché è conveniente vendere attraverso Sophos Hi-End e il Vintage HiFI Club
I tuoi componenti, verranno presentati sui "social network" sia come oggetti singoli, sia inseriti in un sistema hi.fi. per valorizzarne le caratteristiche.
I tuoi oggetti avranno il supporto di un negozio specializzato sull'Hi.End, con una lunga esperienza.
Saranno a disposizione in qualunque momento per l'ascolto, in sistemi HiFi di pregio, sotto la guida di Bruno Fazzini, esperto operatore e giornalista di lunga militanza.
Sophos Hi-End si trova a Viterbo, città facilmente raggiungibile sia dal sud che dal centro Italia. Tutti gli altri italiani saranno facilmente raggiungibili via corriere espresso.
Raccontaci la tua esperienza con il Pro-Ject – Phono Box RS – Pre Phono, e la inseriremo sui commenti della pagina
Link utili
Le esperienze degli appassionati – Pro-Ject – Phono Box RS – Pre Phono
---